Introducing: Mobile Care Coordinators –
Registered Nurses Powered by Guardian Nurses
Whether you face an inpatient hospitalization, surgery, or learn of a serious diagnosis, a Mobile Care Coordinator (MCC) nurse will be alongside you wherever you receive your healthcare to make sure you understand your options, receive the support you need, and get the best care. With their services fully paid for by the Trust, you can get a nurse advocate to help you get answers to your health care questions and navigate the healthcare system so that it works for you.
Your MCC nurse gets to know you, your situation and your needs. They will gather the best available information and explain it in plain language so that you can make the best possible decisions for your care. Your nurse will be your personal guide and champion, advocating for you with anyone and everyone involved in your care for as long as you need and are covered under the Trust.
If you are struggling with depression, anxiety or addition, you can speak directly with the MCC nurse in charge of Behavioral Health regarding treatment for drug or alcohol dependency, anxiety, depression or any other mental health issue.
You know you're going to have the best possible healthcare experience because a caring, competent, professional nurse is on your side and by your side, every step of the way.
Your Mobile Care Coordinator nurse can:
VISIT YOU IN THE HOSPITAL and AT HOME to assess your care needs
GO WITH YOU to see doctors, to ask questions and to get answers
BE YOUR GUIDE, coach and advocate for any serious healthcare issue
EXPLAIN A NEW DIAGNOSIS to help you make informed decisions
PROVIDE DECISION SUPPORT when you are thinking about treatments or surgery
MAKE APPOINTMENTS so you can be seen as quickly as possible
IDENTIFY PROVIDERS for all care needs and second opinions
GET THINGS YOU NEED such as healthcare equipment
Mobile Care Coordinator nurses do not:
Make decisions for you
Make a medical diagnosis
Determine fault or legal liability
Provide direct nursing care
Provide financial management services
All services are voluntary, confidential, and are fully paid for by the Trust for PPO Plan participants and their covered dependents.
As medicine becomes more advanced, patients interact with numerous healthcare providers, receive multiple drugs and treatments.
Even the savviest consumers can find themselves confused about their health care options and wondering whether they are receiving the best healthcare.
Guardian Nurses ends the confusion and the wondering. Your Mobile Care Coordinator works with you and for you, providing guidance and supporting you with compassion and integrity.
MEET THE SOUND HEALTH & WELLNESS TRUST MCC NURSES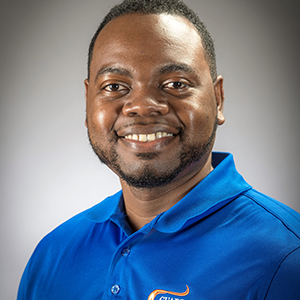 Walker LaFleur, RN, BSN
Walker joins the Sound Trust team after several years of managing two dialysis clinics in the Puget Sound area. He has extensive clinical knowledge of kidney disease and all of the co-morbidities, like diabetes, that patients often present with when they need dialysis. Prior to moving to Washington, he worked in general med-surg nursing and honed his knowledge base and nursing skills in Florida hospitals. Like his Sound Trust teammates, he is committed to advocating for patients and families throughout the care continuum.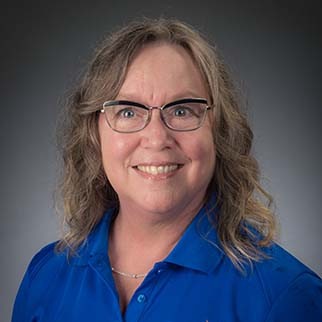 Tonya Niverson, RN, BSN
Tonya is an experienced RN with over twenty years in hospital, specialty, and primary care settings in both Washington and Utah. Locally, she has enjoyed working at PeaceHealth Medical Group, Seattle Cancer Care Alliance, and Seattle Children's Hospital helping patients through their difficult treatments. She has both adult and pediatric experience, and over fifteen years as a case manager and diabetes educator. She is passionate about helping people self-manage their health conditions and prevent disease.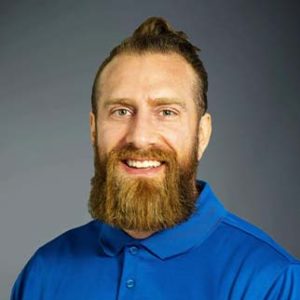 Samuel Hirst, RN, BSN
Samuel joins the Sound Trust with 19-year experience as a Registered Nurse. He worked in Emergency Medicine before refocusing his practice to support the behavioral health population throughout Puget Sound. He understands and can navigate mental health and drug & alcohol access throughout Washington State. Samuel is excited to join the team and clinically advocate for the Sound Trust members and loved ones.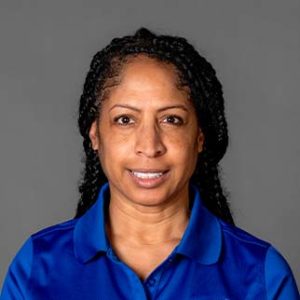 Belinda Hudson, BSN, RN
Belinda Hudson joins the team with 20 years of experience leading a national case management organization. In addition to her strong case management experience, she has enjoyed a diverse clinical background, including labor and delivery, mental health, and women's health.
WHAT CAN I EXPECT WHEN A MCC NURSE VISITS OR CONTACTS ME?
If you have been admitted to the hospital, an MCC nurse will visit you in the hospital. They will:
Make sure you understand the care you are receiving.
Coordinate with your doctor and the nurses in the hospital for your ongoing care while you are there.
Review your discharge plan and instructions and make sure you understand what needs to be done when you leave the hospital.
Follow up with you when you are home for any questions or concerns you have about your health condition.
Go with you to follow up doctor appointments.
Continue to be available to you for as long as you need.
If you have been diagnosed with a serious health condition, the MCC nurse will:
Contact you initially by phone to make sure you understand your diagnosis and the health care you are receiving.
Go with you to doctor appointments and any tests or procedures you have.
Continue to be available to you for as long as you need.
In order for the MCC nurse to help you and have any discussions with your health care providers, they will have you sign a HIPAA release form.
Read more frequently asked questions about the Mobile Care Coordinators, Registered Nurses Powered by Guardian Nurses