Care When and Where You Need It
Doctor On Demand is a confidential virtual medical care and mental health care service that is fully paid for by the Trust, without any co-insurance costs for your visit. The service is available 24-hours a day, seven days a week.
Medical Care:
Today, with advancements in technology, you can get medical care from the comfort of your home, a work break room, or wherever you may be when you need it – even while on vacation!
Doctor On Demand physicians can treat a wide variety of the most common non-emergency health conditions, such as colds and flu, migraines, urinary tract infections, allergies, and more. Your doctor can:
Offer advice and recommend treatment options, including effective home treatments,
Call in any necessary prescriptions to your preferred pharmacy, and
Order certain lab tests, if needed.
Get the peace of mind of seeing a doctor with the convenience of not needing to miss work, visit a clinic when you are very sick, or having to make a late-night run to Urgent Care.
"I saw a Doctor on Demand yesterday. It was awesome! She helped me and called in a prescription and it went through the insurance and was all ready for me. It went very smoothly. So much easier for me than trying to find time to get to a doctor with my crazy schedule. So glad you guys added it for us as a benefit."
– Trust participant Shannon A.
Mental Health Care:
Doctor On Demand's diverse team of licensed psychiatrists and psychologists can provide the emotional support you need from the privacy and comfort of home.
Please note, for more complex medical concerns, please schedule a visit with your Primary Care Physician, or if the issue is life-threatening, please call 911 or visit your local emergency room.
A Few Easy Steps Gets You Started
Registering through the Doctor On Demand website or downloading the Doctor On Demand App is easy and will connect you quickly to a doctor the next time you need medical care.
Once you're registered with Doctor On Demand, you can schedule a live video consultation at a time that is convenient for you. If you need immediate non-emergency medical care, you can speak to the next available physician.
Please note: Employee participants and covered spouses need to register separately but any covered dependent children can use services through the employee participant's account.
To download the App, and register, you'll need:
A valid email address
A valid phone number
Your date of birth
Your PPO Member ID
A smart phone or tablet, or a computer (Google Chrome browser recommended)
On Your Smart Phone or Tablet
Step-by-step instructions on how to install Doctor On Demand on your smartphone or tablet
Or, simply get the free app from the App Store or Google Play by texting REGISTER to 68398. You will receive a link to download the App to your phone. Follow the prompts to enter your information (see link above for detailed instructions).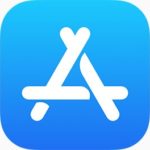 On Your Computer
Step-by-step instructions on how to activate your Doctor On Demand account on your PC or Mac
Or, visit www.doctorondemand.com and click on Join Now. Follow the prompts to enter your information (see link above for detailed instructions).
You can be confident that you are getting the best medical care with Doctor On Demand®. The board-certified physicians have an average of 15 years' experience, are US-based, and trained at top medical schools nationwide. This confidential medical service is fully paid for by the Trust for all PPO Plan Participants and their covered family members.
Doctor On Demand provides around the clock support and can assist Trust members with account registration, downloading the App, resetting passwords, and scheduling appointments. You can contact them through: